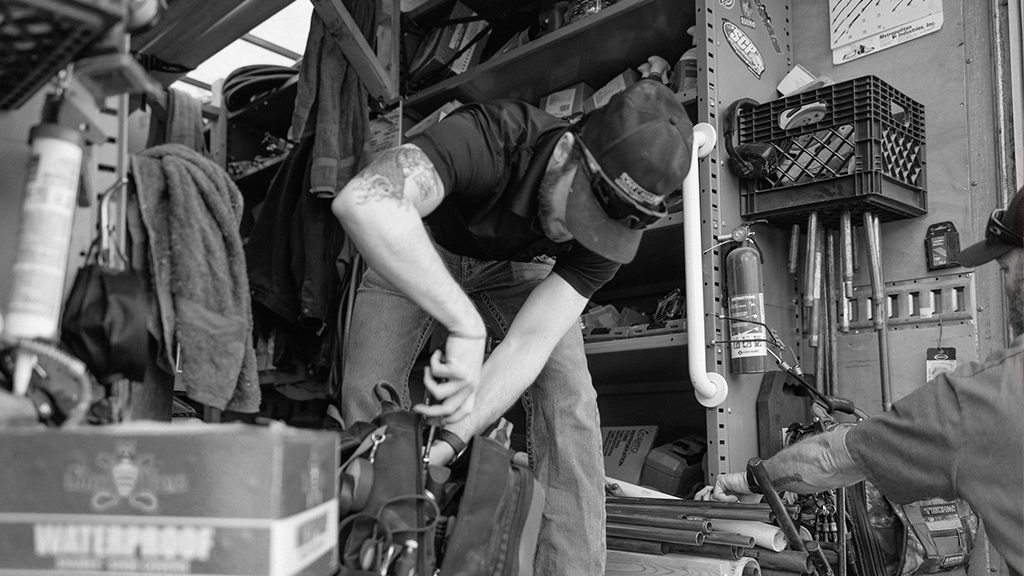 Tony LaMartina Plumbing Company is a residential plumbing company with an established reputation of providing superior plumbing services to the finest homes in St. Louis for over 30 years. We are in the business of protecting our customer's health and specialize in "old home" plumbing.
We are committed to delivering the highest quality plumbing services to our customers. Our commitment requires us to be the best in our industry at using our superior mechanical skills to solve our customer's problems, resulting in a highly responsive and satisfying service experience.
In an independent survey conducted by graduate students attending Washington University's Olin Business School, over 90 percent of plumbing customers have rated Tony LaMartina Plumbing Company as "4" or "5" on a five-point scale in terms of "Overall Satisfaction."
Our History
Our family has a long history in St. Louis plumbing. The roots of our company originated with Tony's grandfather, Vincenzo LaMartina, a laborer who emigrated from Italy to St. Louis in the early 1900s. Vincenzo and his brother, Sam, worked for a number of St. Louis plumbers, mainly digging trenches and moving heavy fixtures around job sites. Although he could not read or write in English, Vincenzo eventually went on to start his own company.
Tony's father, Jim LaMartina, was born in 1927 and became the first of many LaMartinas to become a licensed plumber in St. Louis. The LaMartina Plumbing Company was originally founded by Jim in the 1950s (around the time Tony was born). It was the premier plumbing company back in the day and served as the training grounds for many Master Plumbers operating in St. Louis today—Tony included. Tony joined his father's company as an apprentice in 1973. He was trained in the old-school way of plumbing, with an emphasis on hand-poured metal, symmetry, and precision.
Carrying on the family tradition established by his grandfather (Vincenzo) and his father (Jim), Tony branched out and started his own plumbing company in 1982. As founder and President of the Tony LaMartina Plumbing Company, he has continued to provide old-school, high-quality craftsmanship to St. Louis homeowners for over 30 years. Tony has always valued excellent service and made it a priority to be accessible to his customers. He was the first plumber to get a mobile phone back in the 1980s. That level of responsiveness has been maintained over time and has greatly expanded in the last five years using online technology.
Today, we are truly a family owned and operated company. Tony's son, Matt, came on as General Manager in 2013. As a family company with a rich history, we continue to provide St. Louis families with quality, professional plumbing services. We strive to make your customer experience as easy, convenient, pleasant, and helpful as possible.
Need Plumbing Service?
Contact the experts at Tony LaMartina Plumbing Company.