Anthony Francis LaMartina
In Loving Memory of Anthony Francis LaMartina
October 27, 1953 - January 11, 2023
To all Tony LaMartina Plumbing Company Family members:
It is with extremely heavy hearts that we announce the passing of Tony LaMartina. Tony touched the lives of many throughout our industry and beyond. He was a success as a father, friend, mentor, and business owner. His knowledge and experiences were the bedrock on which Tony LaMartina Plumbing was built.
In late 2018 Tony was diagnosed with Frontotemporal Dementia (the same diagnosis as actor Bruce Willis). Tony was cared for by a dedicated team of family and professional caregivers, passing away peacefully at home surrounded by close friends and family.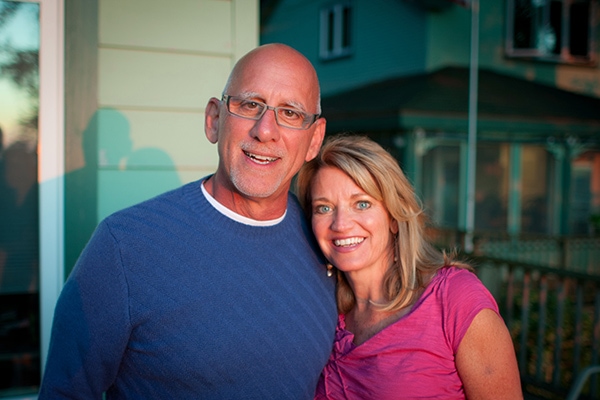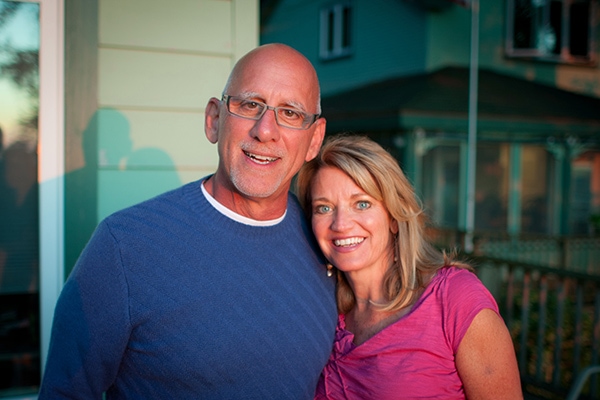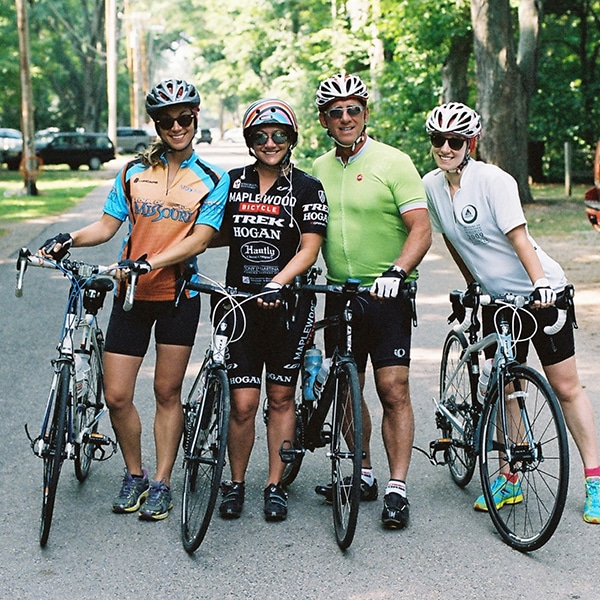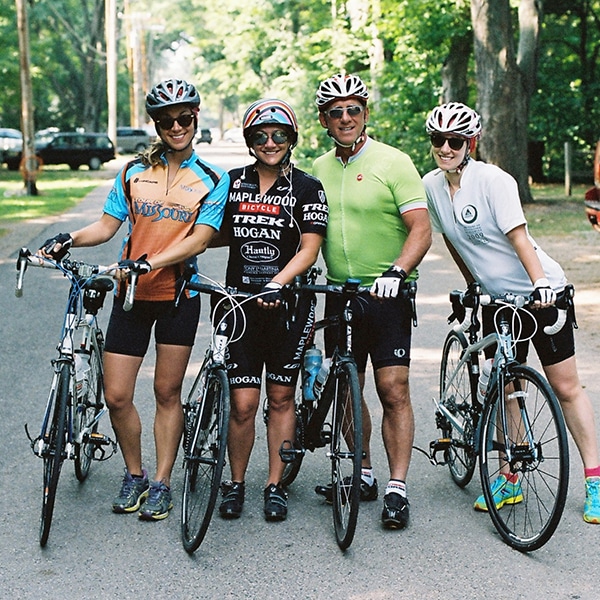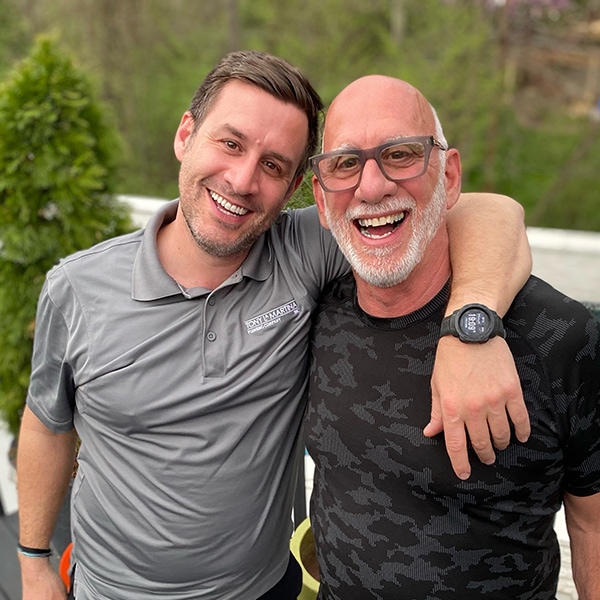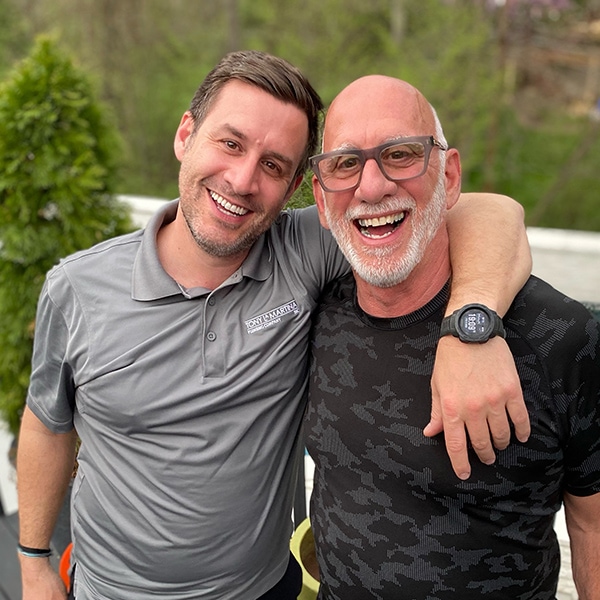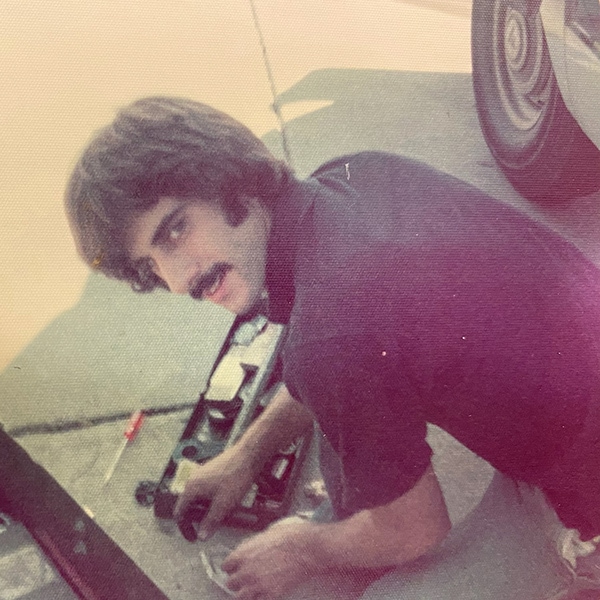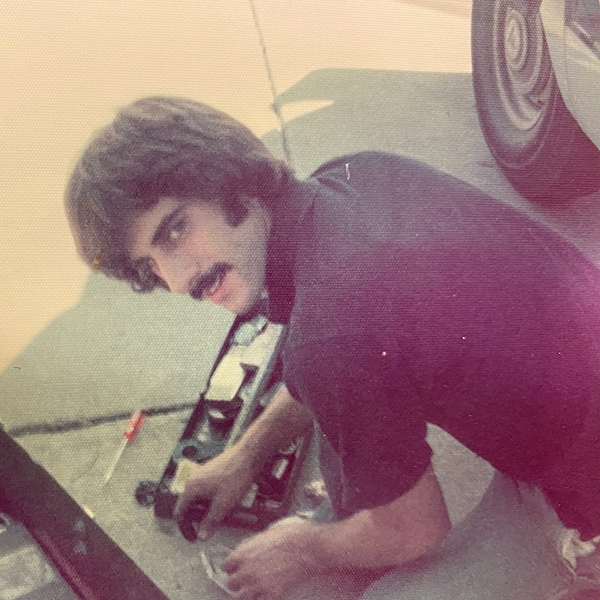 Tony was the third generation of the LaMartina family to be involved in plumbing. Tony's grandfather, Vincenzo LaMartina came to St. Louis from Sicily in the early 20th century, working as a laborer for local plumbing contractors. Vincenzo's son Jim (Tony's father) became the first LaMartina to earn a Master Plumber License, opening LaMartina Plumbing in the 1950's.
Tony worked at LaMartina Plumbing as an Apprentice Plumber, earning his Journeyman Plumber license, and eventually his Master Plumber license. In 1982 Tony started his own company: Tony LaMartina Plumbing Company. Over the years Tony's company worked in all aspects of plumbing: Industrial, Commercial, and Residential, eventually discovering his niche in Residential Service & Repair Plumbing.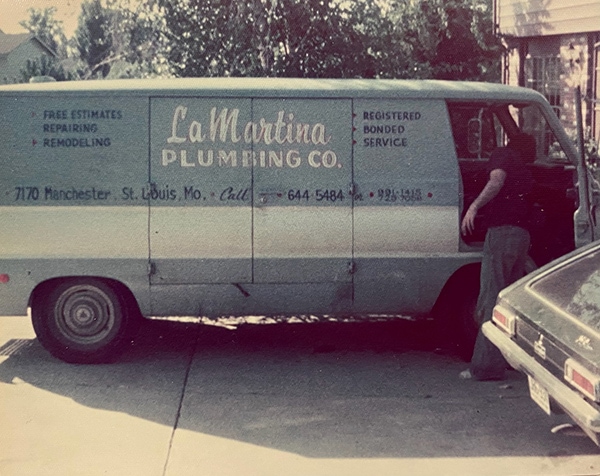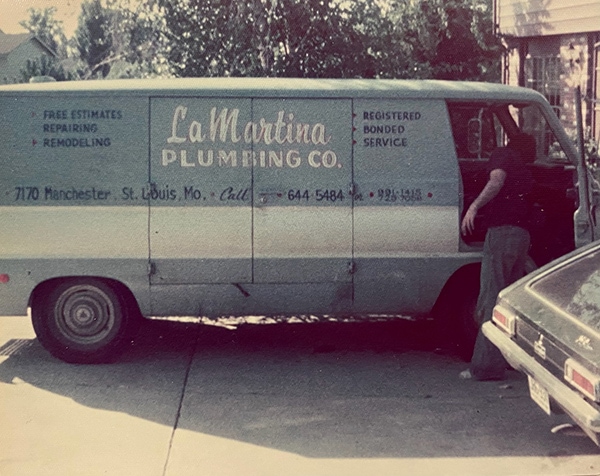 Tony was passionate about his customers.
He always enjoyed visiting with them at their home, sharing delicious recipes, and loving on their furry friends. He always made himself available and most of the time, if you called the office, Tony answered the phone. He believed deeply in the importance of serving not just the customer, but their family as well.
Long-time customers would often call, "Tony, my kid wants to buy this bungalow in the south city. It's his first house, can you go by there and take a look? Make sure the plumbing's ok?"
"Tony, my parents need some grab bars in their bathroom so they don't slip and fall, can you send a plumber by to take care of that?"
"Tony, my family has grown quite a bit, we need more hot water. What are our options?"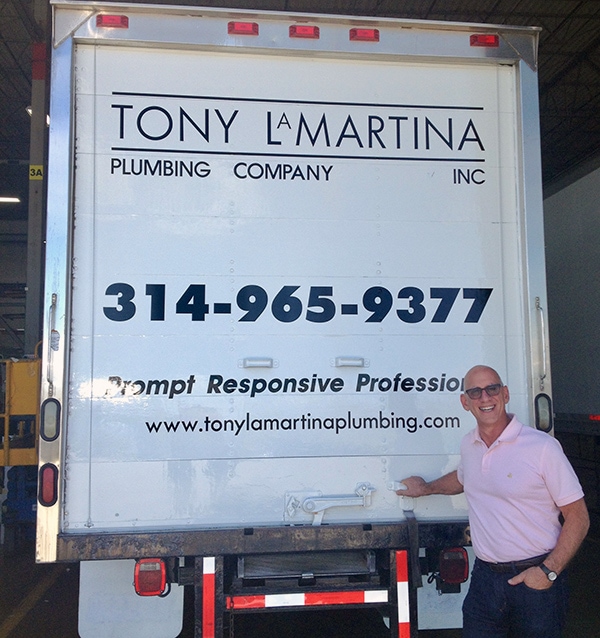 To many St. Louis families, Tony was their "family plumber".
Training his plumbers to focus on providing the highest quality plumbing service, he taught the importance of symmetry, attention to detail, and the use of quality parts and products; these continue to be the foundation of our plumbing services.
Tony was committed to his craft and committed to "doing it right the first time", understanding that "the bitterness of poor quality remains long after the sweetness of low price is forgotten."
Over the years, Tony enjoyed cycling, especially as a member of Team Hogan riding in the MS 150 and raising money for Multiple Sclerosis, attending Cardinals baseball games, and spending Sunday's cooking dinner for his family.
Although Tony has passed, his legacy lives on in our commitment to providing homeowners with Prompt, Responsive, Professional plumbing services.
Tony is survived by his sister Grace, his brother Jim, his wife Claire, 4 children (Matt, Lauren, Lucy, and Neile), and 10 grandchildren (Remy, Vincenza, Hailey, Joe, Isabella, Nolan, Beckett, Annette, Louis, and Eloise).
Tony LaMartina Plumbing Company and the LaMartina family encourages those who would like to Honor Tony's memory to make a donation in his name to Washington University's Neuroscience Research Program: https://wustl.advancementform.com/campaign/medicine/give?0_d_tr1=71&sc=NG&0_d_tr2=327
Tony's Memorial Mass was celebrated at the Catholic Student Center at Washington University on January 21. If you would like to view the service you can watch it in its entirety here: https://www.youtube.com/watch?v=W8otBFhFBLw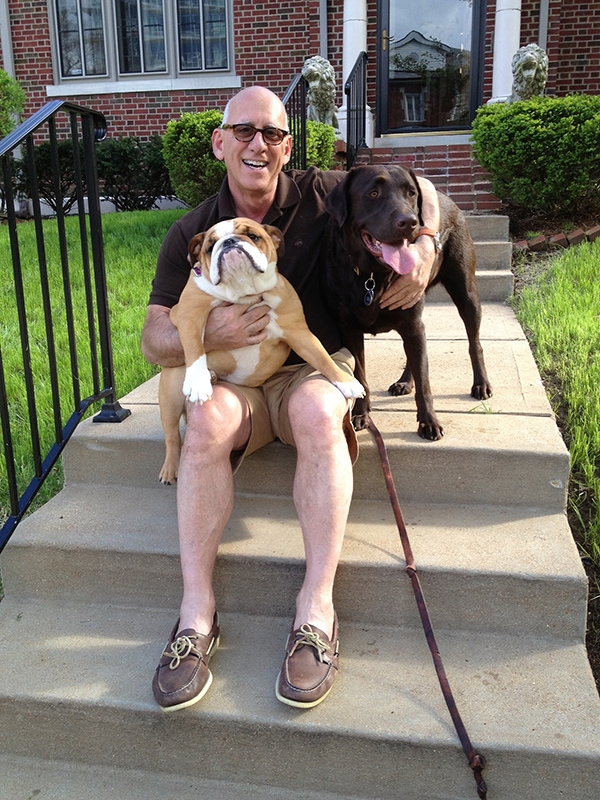 Need Plumbing Service?
Contact the experts at Tony LaMartina Plumbing Company.