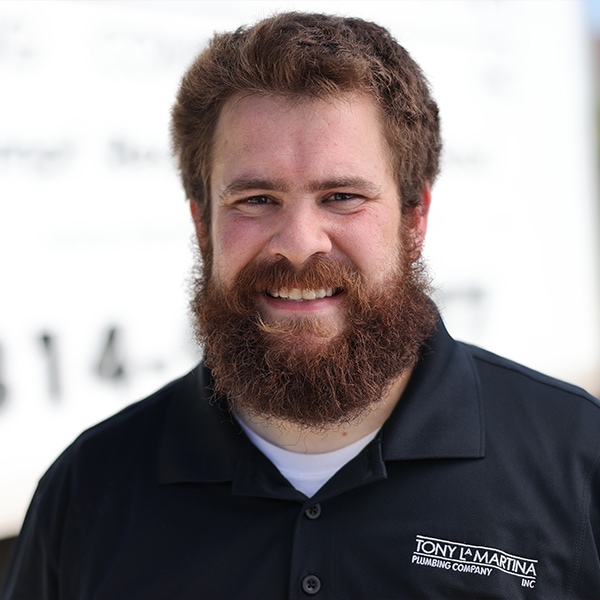 Connor W.
Licensed Plumber
Connor graduated in the top of his class at Ranken Technical College with a degree in Plumbing Theory. Connor enjoys problem solving technical plumbing issues, especially the challenges that come with service and repair plumbing. Married in the spring of 2021, Connor loves to spend time working in the garage on projects, watching the Discovery and History channels, building Adirondack chairs, spending time with family, and relaxing at Lake of the Ozarks.
"Connor arrived in the time frame expected, for a kitchen faucet repair. He was professional and courteous and quickly accomplished installing replacement parts. I appreciated his attention to detail and explanation of the completed repair."
- Judy W.
Mike and Connor did a great job. They were on time, knew what they were doing, cleaned up afterward, and were professionals the whole time. I didn't compare prices with other plumbers but for what they did, the price seemed fair. I would def use LaMartina again.
- Michael A.