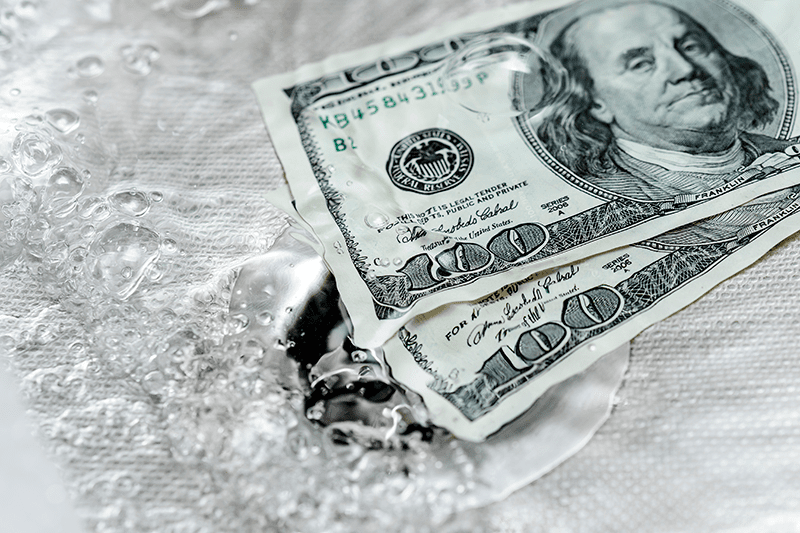 Have you ever just cleared the dinner table after a nice meal inside your University City home and went to turn your garbage disposal on, only to hear it making an unusual humming sound?
Instead of sitting back and relaxing after a long day, you have a problem on your hands. It's never fun when there's an issue with an appliance that is supposed to make your life easier!
Your garbage disposal could be humming for any number of reasons. You may be able to resolve the issue on your own, but if you can't or would rather leave it to the professionals, Tony LaMartina Plumbing Company is here for you. Our experts can arrive to diagnose and resolve the problem in no time!
At Tony LaMartina Plumbing Company, we work hard to provide families in Missouri with comfort and peace of mind. Our professionals offer expert plumbing services—we are here for you. Call us!

3 Possible Reasons Your Garbage Disposal Is Humming
According to mass data on Municipal Solid Waste (MSW) of the U.S. Environmental Protection Agency (EPA), the average person wastes about 220 pounds of food each year [LINK: https://www.epa.gov/].
How much of that do you think goes down your garbage disposal? If you aren't dealing with a garbage disposal problem yet, it's bound to happen!
If you do have a problem with your garbage disposal, some reasons you could be hearing it making a humming sound (and how to fix it!) include:

Something is stuck inside.
Certain foods or objects caught inside your garbage disposal can cause it to jam. You may hear an unusual noise.

Sometimes the solution is as simple as turning off your garbage disposal and removing the blockage. It's best to do so carefully with tongs, a wooden spoon, or a similar item.

Your garbage disposal is jammed.
If your garbage disposal jams because of something trapped inside, and you remove it but continue to hear humming, your garbage disposal needs to be reset.

Take an Allen wrench and insert it into the hole underneath your garbage disposal. Move the wrench back and forth in both directions until it feels loose.

Check your overload protector to see if it has tripped. If it has, locate and press the red button to reset it.

If you have tried this and still cannot get your garbage disposal to stop humming or would rather our Tony LaMartina Plumbing Company professionals perform the service for you, give our experts a call. We are happy to assist with any of your garbage disposal and plumbing needs.
There's a problem with the motor.
Maybe there is nothing inside your garbage disposal and it is not jammed. If this is the case and you hear a humming sound, the issue could be with your motor.

A faulty motor will require a repair or replacement. However, even if a motor can be repaired, a replacement is often more cost-effective. Let our Tony LaMartina Plumbing Company professionals diagnose and resolve the issue for you. We will assess the problem and let you know what your best option is.
Garbage Disposal Repairs in University City
When you are looking to resolve an issue with your garbage disposal, look no further than Tony LaMartina Plumbing Company. For many years, we have been a trusted name in the plumbing industry. Our professionals take pride in providing solutions that last.

You won't find a more compassionate and knowledgeable team of professionals than right here with Tony LaMartina Plumbing Company. We are licensed and trained to help you with any plumbing concerns. No matter how big or small the problem, give our experts a call. We can provide a solution!
How Do I Know If My Garbage Disposal Needs to Be Replaced?
Have you been dealing with one garbage disposal problem after another? Frequent clogs, inefficient operation, leaks, and unusual sounds are all signs that could mean it is time to opt for a full replacement.

The average garbage disposal can last for about 10 years. If your garbage disposal is at the end of its useful service life and you have already repaired it several times, it may be best to invest your money in a new system.

Let our Tony LaMartina Plumbing Company professionals inspect your equipment and recommend the best course of action. We are here to help!
Call Our Professionals Today
Whether you have an issue with your garbage disposal or another plumbing problem in your University City, MO, home, know that our Tony LaMartina Plumbing Company professionals are ready to help. We have the solutions! Call us today at 314-403-2980 or request service online.