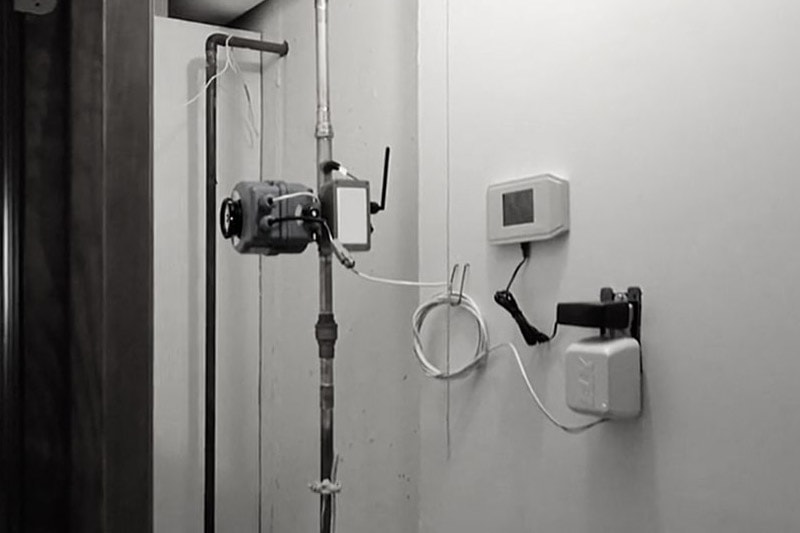 Benefits of Adding a Water Security System to Your Home
You may already have a home security system, which protects your home from outside intruders. But what about threats from inside your home — or better yet, your home itself?
One of the most costly home repairs, water damage, can stem from a burst pipe, slow leaks, and more. A water security system can help stop water damage in its tracks. Installing a security system can help prevent expensive damage by shutting off your water in the event of a leak.
What is a Water Security System?
A water security system is an inexpensive way to protect your home from potentially expensive water damage. The system is connected to water-using appliances like sinks, water heaters, and more. It is set up to monitor for a leak 24/7 and will alert the homeowner through an alarm system when a breach occurs. Keep reading to learn some of the top benefits of adding this system to your home.
1. Risk of Water Damage
There's an obvious risk of a burst pipe, which can flood a room quickly. This often happens when a pipe is damaged or frozen. A burst pipe sends water flowing wherever the break occurs. A security system can detect this burst and cut the water, preventing the ensuing damage from even happening.
Less urgent leaks can still be harmful to your home and your health. Water buildup promotes mold and mildew growth, both of which are health hazards and often go undetected. It can also cause bacteria to grow, which is also a health hazard.
Slow leaks are still dangerous and can lead to larger issues. Excess water can stain ceilings, walls, and floors. It's important to find leaks and fix them as soon as possible. Water damage is preventable, and a water security system takes a lot of the guesswork out of dealing with these issues.
2. Peace of Mind
The elements run on their own schedules, and water is no different. Water damage may be slow and not easy to detect. Instead of having a plumber check every so often, you can have a system that checks for you and alerts you at the first sign of a leak.
This can be beneficial when you're not home, especially if you spend a lot of time traveling or in different locations. In the event of a leak, the system can be programmed to shut off the main water valve, preventing damage without you having to do anything.
3. Instant Leak Detection
Leak detection is not always straightforward. Leaks won't always be right under your sink or dripping from the ceiling. Many times, a professional plumber is required to notice a hidden leak. But a water security system can find leaks instantly and notify you when they occur.
Catching leaks early is the key to preventing severe water damage. The longer a leak persists, the more chance of mold buildup and the more at-risk your home is for long-term structural damage.
4. Insurance Protection
We have homeowners insurance for a reason, but we hope we never have to use it. A water security system can help keep away the frustrating insurance claim process. And at the least, it can drastically reduce the need for insurance compensation.
Filing an insurance claim can increase your monthly costs. It can also make it harder to get an affordable plan in the future, should you change providers or move.
Keeping St. Louis Water-Damage-Free
A professional is required to install a water security system properly. Tony LaMartina Plumbing Company has earned a reputation in St. Louis for exceptional service. Give us a call today at 314-403-2980 to learn more about protecting your home from water damage.