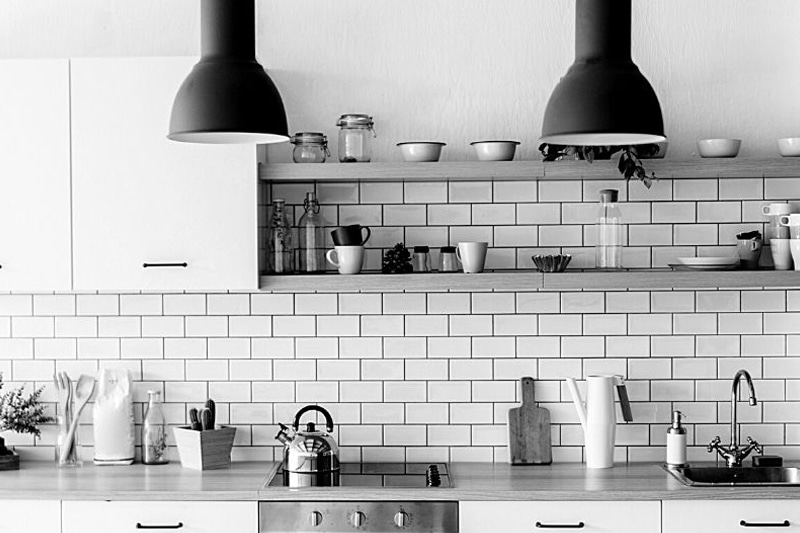 Spring Design Trends Worth Implementing
Spring, we've missed you! The sun is shining, flowers are blooming, and every homeowner is ready to refresh their space. This spring, don't just stop at deep cleaning. Your kitchen will thank you for these simple upgrades that can turn a bland space into the ultimate hub of your home.
Kitchen upgrades don't have to be grand or expensive! Simple swaps, pops of color, and organization can bring together a peaceful yet welcoming ambiance. These effortless trends are sure to put some spring in your step.
Hints of Color
This season, consider adding a little more color in your kitchen for an extra pop! All-white kitchens can be challenging to clean and seem dull. You don't have to paint your entire kitchen, but small features with color can make a big difference in your kitchen's overall design.
Investing in colorful barstools, glassware, or even adding a fresh bouquet of tulips can give your kitchen a spring refresh like no other. Save the neutral colors for cozier winter months and opt for bright and bubbly shades like mint green, coral, and yellow.
Clear The Clutter
Less is always more, especially when it comes to kitchen decor. The ideal kitchen will give you plenty of space to cook, clean, and gather—without clutter getting in the way. The minimalist design trend can give your kitchen the effortless, classy feel that will be in style for years to come.
To achieve the minimalist vibe in your kitchen, consider cutting down to cookware that you regularly use, clear your countertops of kitchen gadgets collecting dust, and opt for simple counter decor. With more room to cook and entertain guests, your minimalist kitchen is sure to become your favorite space in your home.
Organization is Key
There's nothing more frustrating than sifting through endless cabinets to find the pan, pot, or utensil you need. Save yourself from frustration by organizing your cabinets! Hanging pot racks can be used to manage your culinary collection with ease, and utensil organizers can compartmentalize every single kitchen gadget you may have. Imagine being able to cook a meal without a 30-minute treasure hunt for the tool you need!
Cluttered and dusty pantries can be an eyesore, but they have the potential to become a pristine and orderly snack haven. The cornerstones of today's trendy kitchens are organized pantries, and you can have one too! Decluttering your pantry with clear containers and snack baskets is a foolproof hack to keep things in order. Opt for a pantry with a sliding door to really show off your stellar organizational skills.
Upgrade Your Sink
If you want to make a lasting impact on your kitchen, consider upgrading your sink. Sinks often experience daily wear and tear, and a new replacement can change the entire atmosphere! From stainless steel to copper, there are various sink options available that can take your kitchen to the next level.
Whether you're opting for a double bowl or farmhouse sink, professional installation can guarantee your sink will perform its best. DIY installations can often lead to leaks, moisture buildup, or even damage to your brand new sink. Our plumbing experts at Tony LaMartina Plumbing Company are highly skilled in kitchen sink installation and can help your dream kitchen come to life!
Top Tier Sink Installation In St. Louis
You've worked hard for your beautiful kitchen and deserve a fresh new sink to complement it. When you're ready to make the switch, trust Tony LaMartina Plumbing Company for your installation needs. We have over 100 years of combined plumbing experience and value exceptional customer service. Give us a call today at 314-403-2980 to learn more about our premier plumbing solutions and services.