TRUSTED PLUMBERS
FOR OVER 40 YEARS
A LIFELONG LEGACY OF SERVICE
Since 1982, the family owned and operated plumbing team at Tony LaMartina Plumbing Company, Inc. has provided families with trustworthy, reliable plumbing services that make them feel like part of the LaMartina family. We believe a good plumber is more than just a stranger who comes into your home to replace some parts, hand you a bill, and leave a mess behind. We believe a good plumber is clean and polite, walks you through each problem and solution, and remains dedicated to protecting your family's long-term health and safety.
We define the family plumber as someone you can trust and rely on as your family grows and changes—starting with your first home and continuing throughout life's milestones. The LaMartina family has been serving St. Louis City as master plumbers for over 100 years, and when we show up at your doorstep, we bring with us a five-star service reputation and a long legacy of plumbing knowledge and expertise.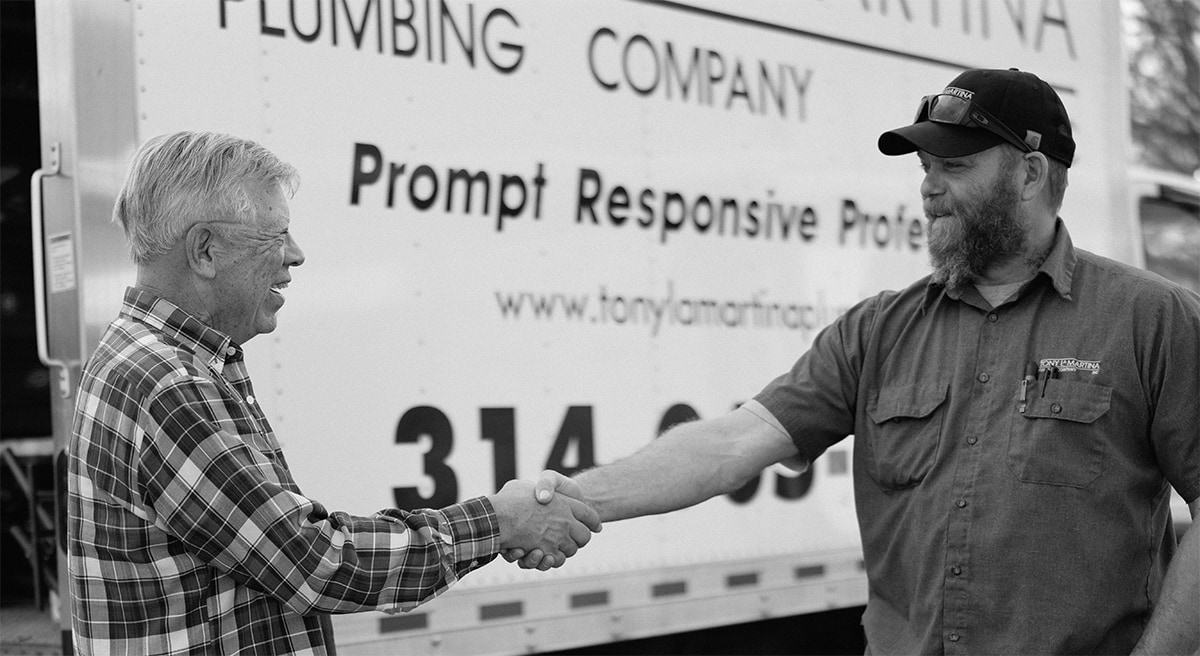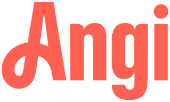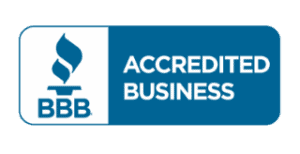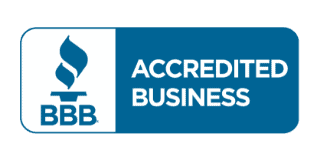 "Connor arrived in the time frame expected, for a kitchen faucet repair. He was professional and courteous and quickly accomplished installing replacement parts. I appreciated his attention to detail and explanation of the completed repair."
- Judy W.
Day 3 in the new house and I hooked up the washer to find the faucet leaking from the handle. I erred on the side of caution and called in a professional. Mike came out the next morning, offered the least invasive solution, and walked me through some of the components of my plumbing. Super reasonable price for the work. Will definitely be my first phone call for any plumbing needs.
- Patrick G.
I just had the 120 years old plumbing system open wall surgery performed by Tony LaMartina, and it was the right decision. The job was finished nicely clean in a prompt manner. Special thanks to Mike Miller and his colleagues for their professionalism. I would recommend Tony LaMartina to anyone with no hesitation for your plumbing jobs, even though you found it to be overwhelming.
- Vivian W.
DEDICATED TO EXCELLENCE AND SERVICE
At Tony LaMartina Plumbing Co. Inc., we know how important it is to be prepared for any plumbing scenario. Your home's plumbing is a complex network of pipes, fixtures, and appliances that are each vulnerable to their own malfunctions. To ensure the continued health of your home's full plumbing system, we always arrive with all the equipment and tools we need to get the job done the right way, without improvised fixes or cut corners.

Your home will be left as clean, if not
cleaner, as when we arrived.

ALERTED WHEN
AND WHO IS COMING
Receive a plumber photo, bio,
and text as soon as your plumber is on
the way.

We aim for a five-star experience
every time. We work hard to provide
helpful, convenient, and high-quality
service to every client.

You can rely on us for expert
plumbing solutions, fair pricing,
and referrals to quality contractors,
electricians, and more.

EXPERIENCED AND
PROFESSIONAL
Our Journeymen Plumbers have years
of extensive plumbing knowledge and
intricate, hands-on training.

We are a family company with a
long history in St. Louis plumbing.
FINANCING TO FIT YOUR BUDGET
Service Finance Company, LLC, is a nationally licensed sales finance company and an approved FHA Title I Lender. We provide in excess of fifty financing solutions that include promotional and standard installment terms for home improvement contractors enrolled in the SFC Financing Program.
WHAT ARE YOU WAITING FOR? CALL US TODAY!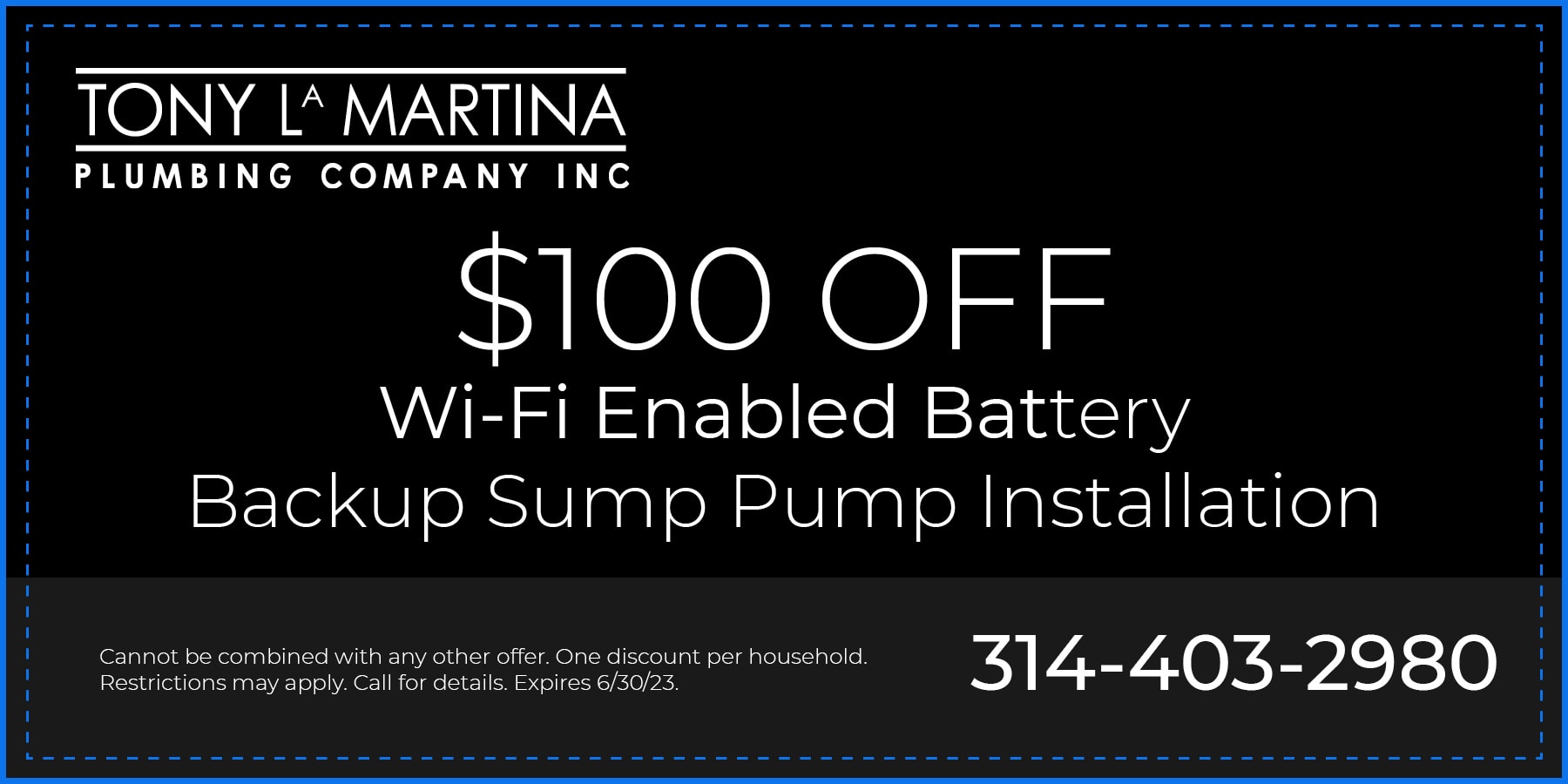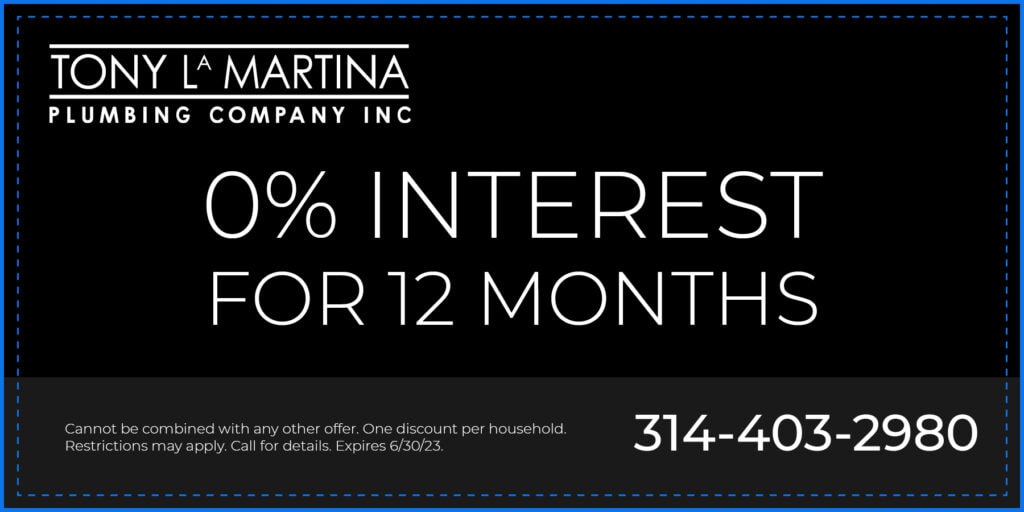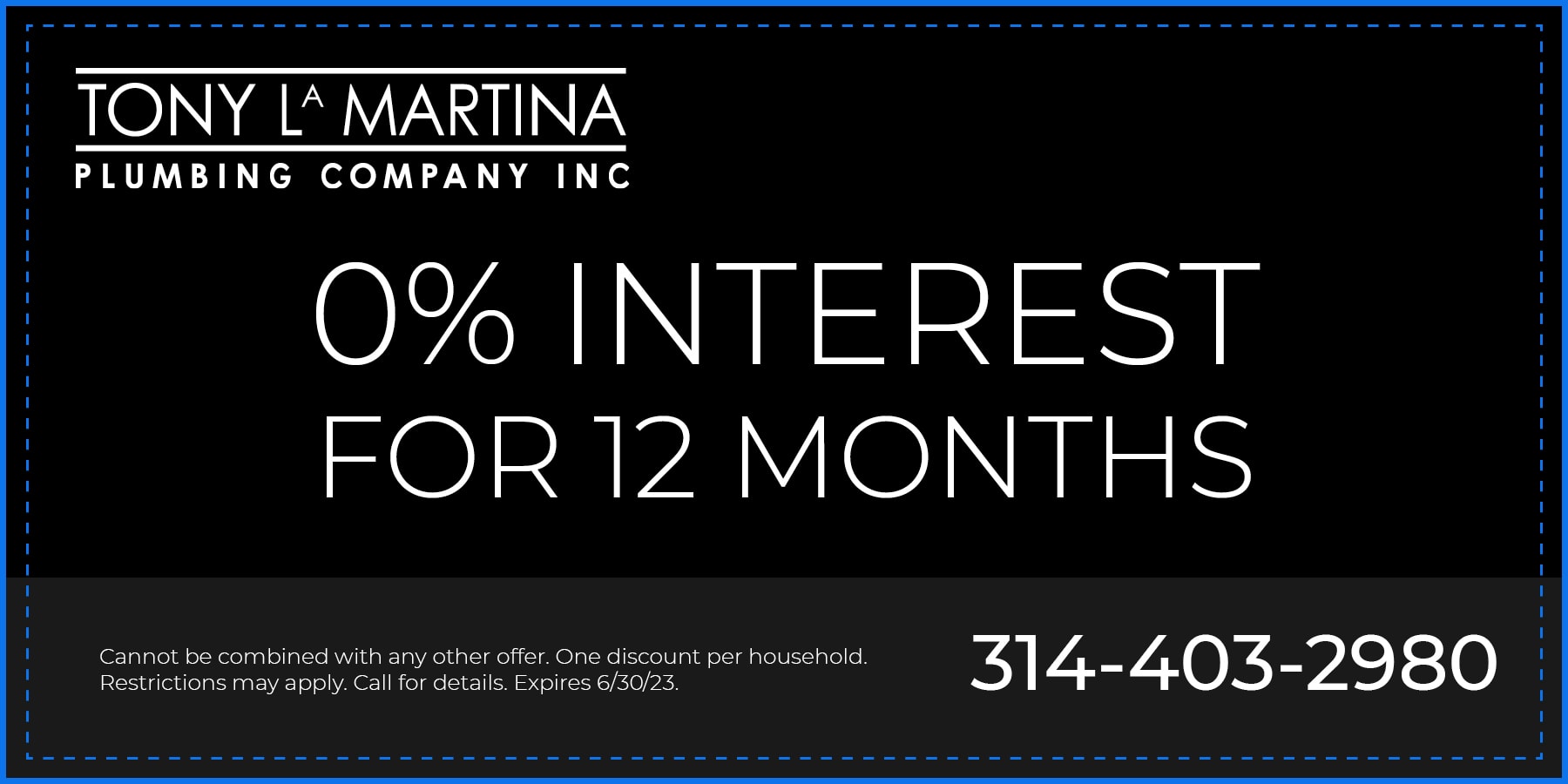 Is your water heater leaking? Here's what you need to do: First, find the location of the leak.
READ MORE >
Our team at Tony LaMartina Plumbing Company Inc. wants to share some affordable, effective ways to unclog a home drain as well as tips on preventing the problem in the future.
READ MORE >
A leaky faucet is a fairly obvious sign that there is something wrong with your plumbing. Signs include soggy floors, foundation cracks, water meter changes, or a mildew smell.
READ MORE >
JOIN OUR TEAM! WE'RE HIRING.